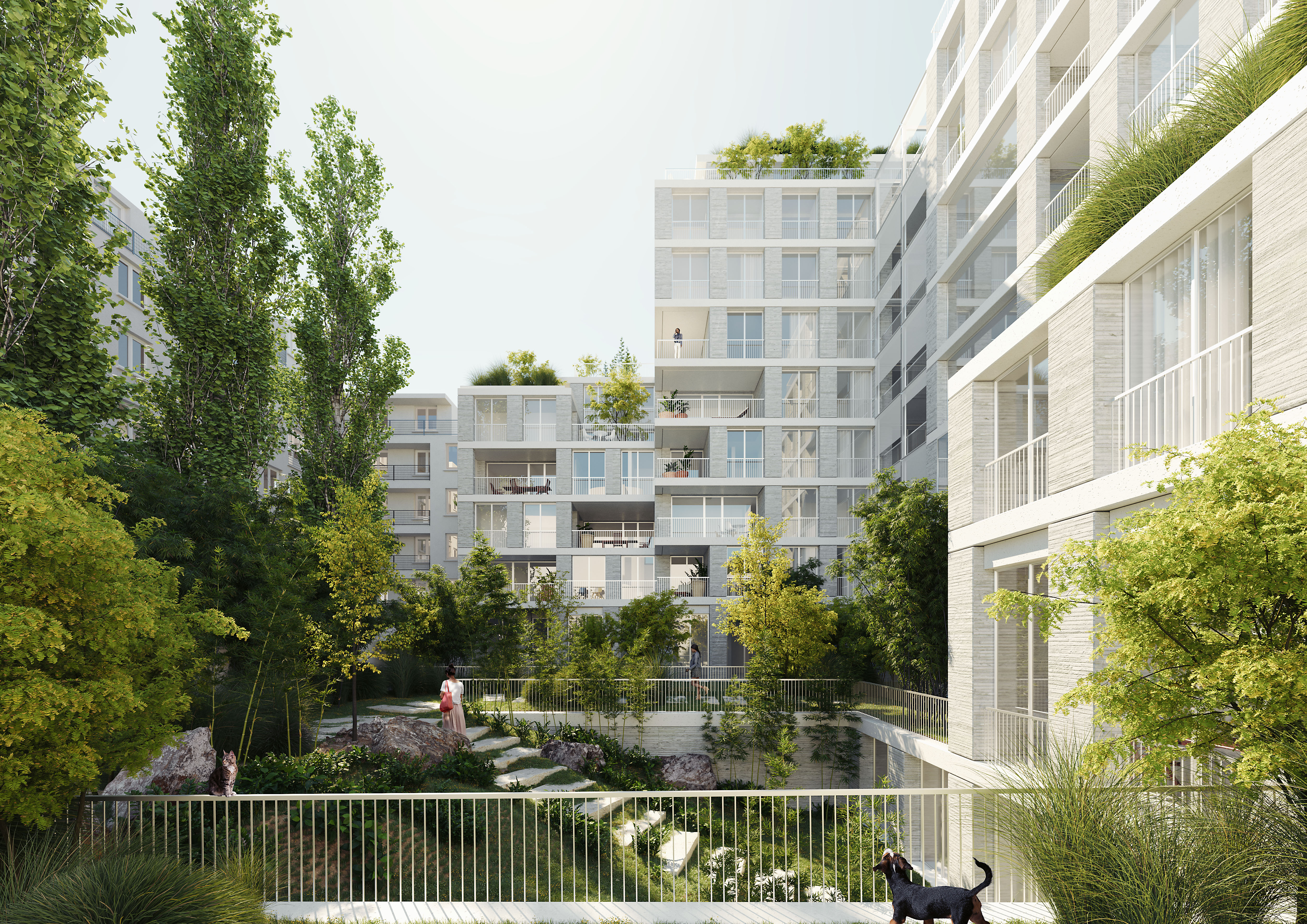 50-56 Dassault
Where do we live, where do we work?
While the boundaries between private and professional life are particularly challenging today, the same is true for the adaptability of buildings, which are expected to anticipate and adjust to new uses and to be part of a sustainable approach.
This project meets this challenge of adaptability, in particular thanks to the addition of spacious loggias to its original structure. They are living spaces offering a special relationship with the urban environment, associated with vast private spaces, where life can go on in the midst of the greenery.
The barren, impermeable face of the former offices is now replaced by a vibrant façade that interacts with life in the neighbourhood.
We wanted everyone to be able to see themselves in these open-plan homes, allowing them to experience their own home within their home, just as they would in a single-family home, but with the benefits of community and urban living.
50-56 Dassault
Program: Restructuration d'un immeuble à usage de bureaux en immeuble d'habitations
Area: 50-56 rue Marcel Dassault, 92 100 Boulogne-Billancourt
Area: 6.400 m2
Cost: confidentiel
Certifications: HQE, le Label BBCA Rénovation et le Label BBC Effinergie
Delivery: Fin 2023
Team: OGIC, BNP Paribas Cardif, Artelia, COTA, Ker Experts – I+A, MUGO, BE Nat'