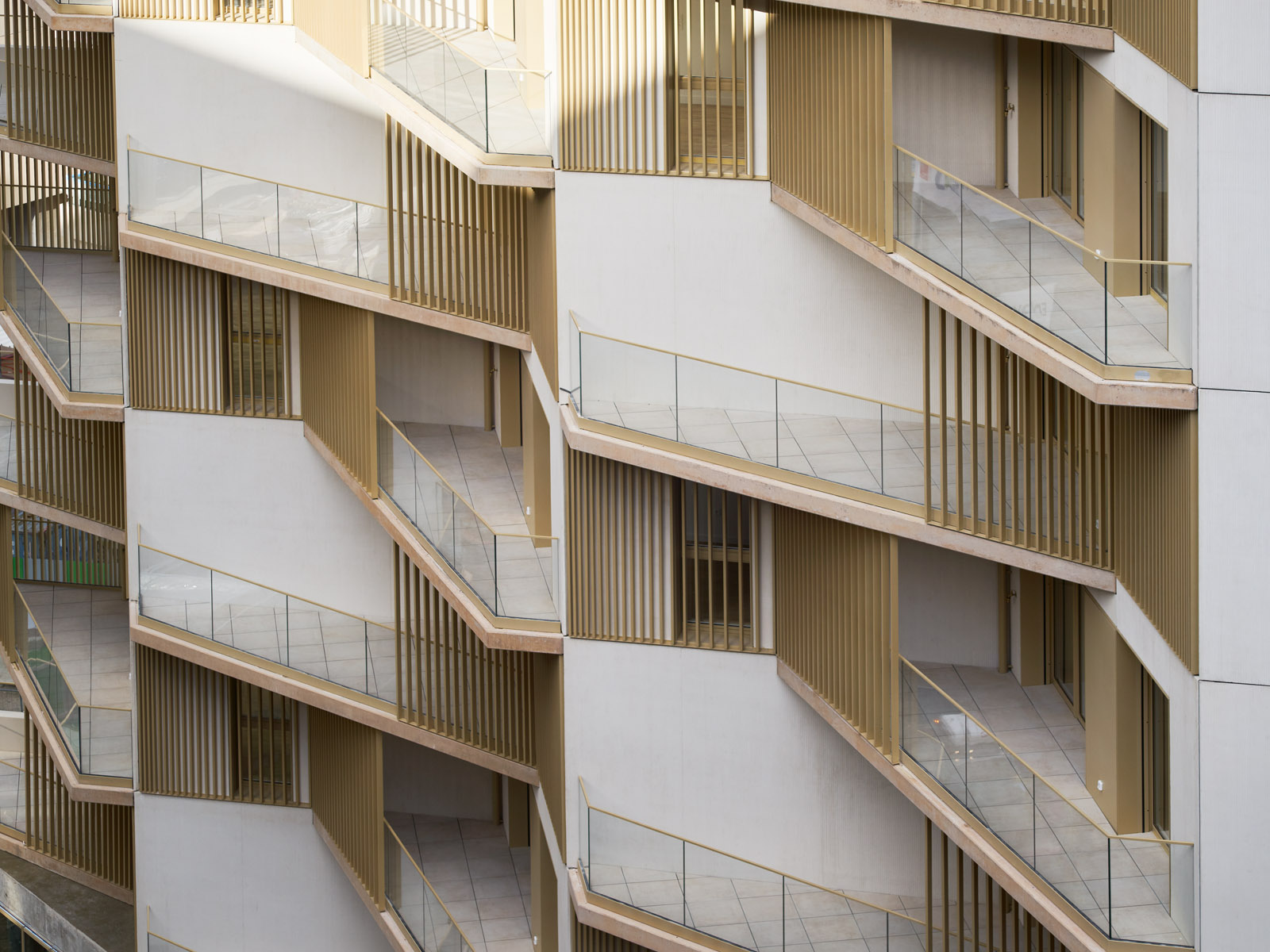 Origami XXL
In the vanguard of contemporary architecture, the new Clichy-Batignolles neighbourhood bears the hallmark of preliminary workshops of which it resulted between the converter, the contracting authorities and the two architectural firms Itar and Fresh: diversity and cohabitation are its trademarks. Lot O6B in the Clichy-Batignolles quarter accommodates a new XXL origami design, a product of the dialogue between the two architectural firms, Fresh and Itar, for two contracting authorities, Ogic and Demathieu Bard Immobilier, hired here to reinvent types of housing. An architectural polyphony of 121 accommodations is available to buyers and renters in accordance with three distinct options: 3-story urban houses, a 7-story building and a 15-story tower, in other words 50 metres that are set up like the mast of a ship. It is possible, on each of its sides to focus the telescope on the great landscape that is Paris and its famous landmarks: on the Martin-Luther-King Park and the higher-level court to the north, on the Défense to the west, on the Eiffel tower to the south and on Montmartre to the east.
Origami XXL
Program: A residential tower in the development zone of Batignolles
Area: Clichy-Batignolles, Lot O6b, Paris 17.
Area: 8 500 M2.
Cost: 17,5 M euros.
Certifications: RT 2012, PLAN CLIMAT DE LA VILLE DE PARIS, BBC EFFINERGIE.
Delivery: March 2018.
Team: Demathieu Bard Immobilier, Ogic, Itar Architecture (Architecte associé), Julien Faure (Chef de projet) Base (Paysagiste), Elioth, Bollinger-Grohmann, Aïda, Elithis, David Foessel (photographe).