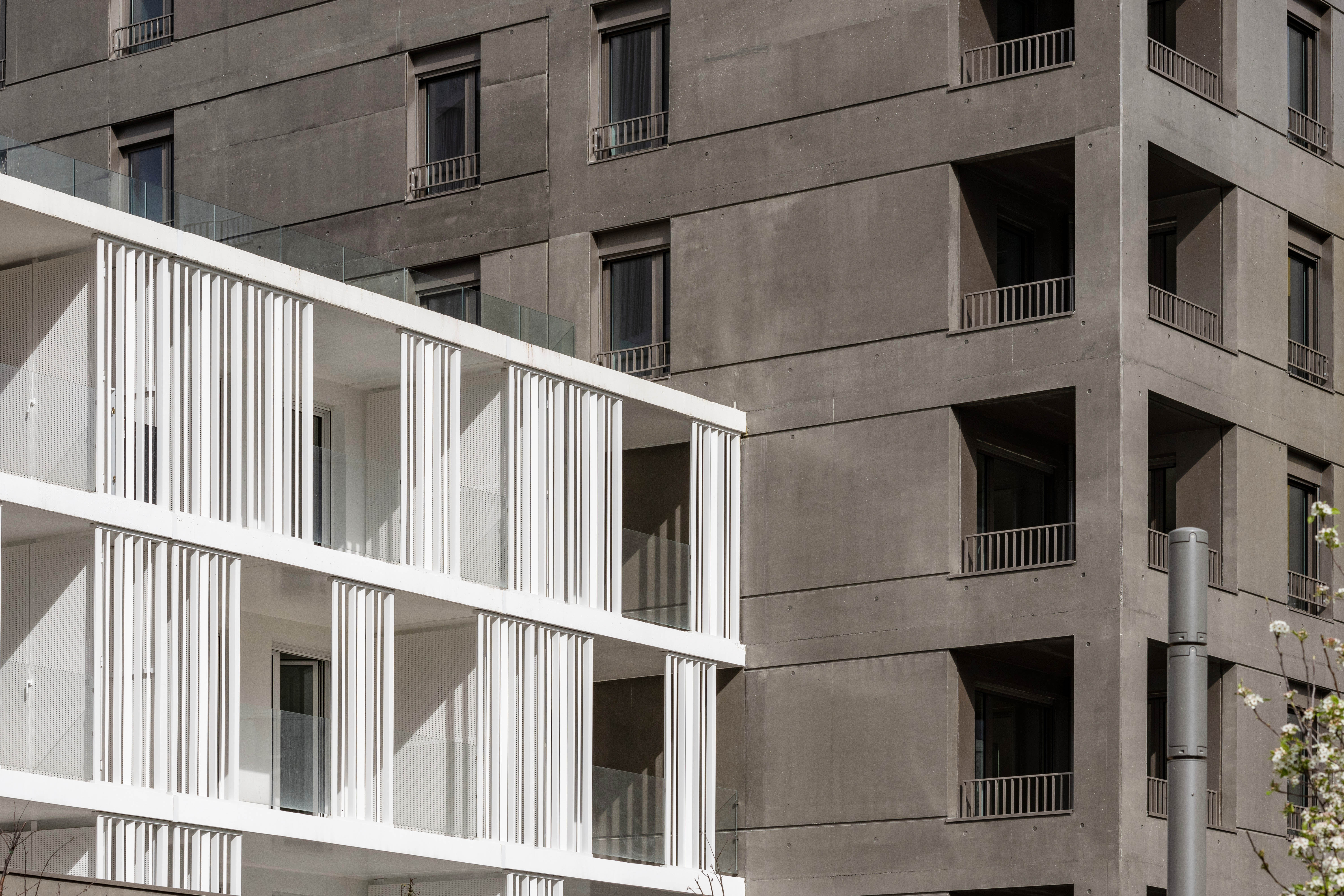 The French provinces
Creating urban continuity at the heart of Nanterre, there where the road from the Louvre to the Défense ends: such was the challenge of lot A2 of the Provinces Françaises quarter in full transformation. To encourage diversity in this quarter of Nanterre, a portion of the council blocks is replaced with mixed-purpose schemes, in buildings that no longer represent an obstacle to the city's continuity but enhance its porosity. Keeping a fine balance between sales and social housing, Fresh responded to the competition launched by Icade, real estate promoter and key player in Ile-de-France development, in association with France Habitation, social habitat company that provides quality housing to the most modest of families. The agency designed a unified project, but spread over two volumes: two groups at R+8 and R+3 level, made up respectively of 65 flats for sale and 35 council flats, are connected to the ground by a common three-level pedestal, which houses a crèche. The cohesion of the complex is conveyed by different styles: council flats are clad in rough concrete, and the ones for sale with perforated panels arranged randomly. Here mixed purpose rhymes with diversity.
The French provinces
Program: 65 housing units and a nursery
Area: boulevard des Provinces Françaises, Nanterre.
Area: 5 100 M2.
Cost: 8 M euros HT.
Certifications: NF Habitat HQE, RT 2012 -20%.
Delivery: 2018.
Team: ICADE, BERIM, France HABITATION.