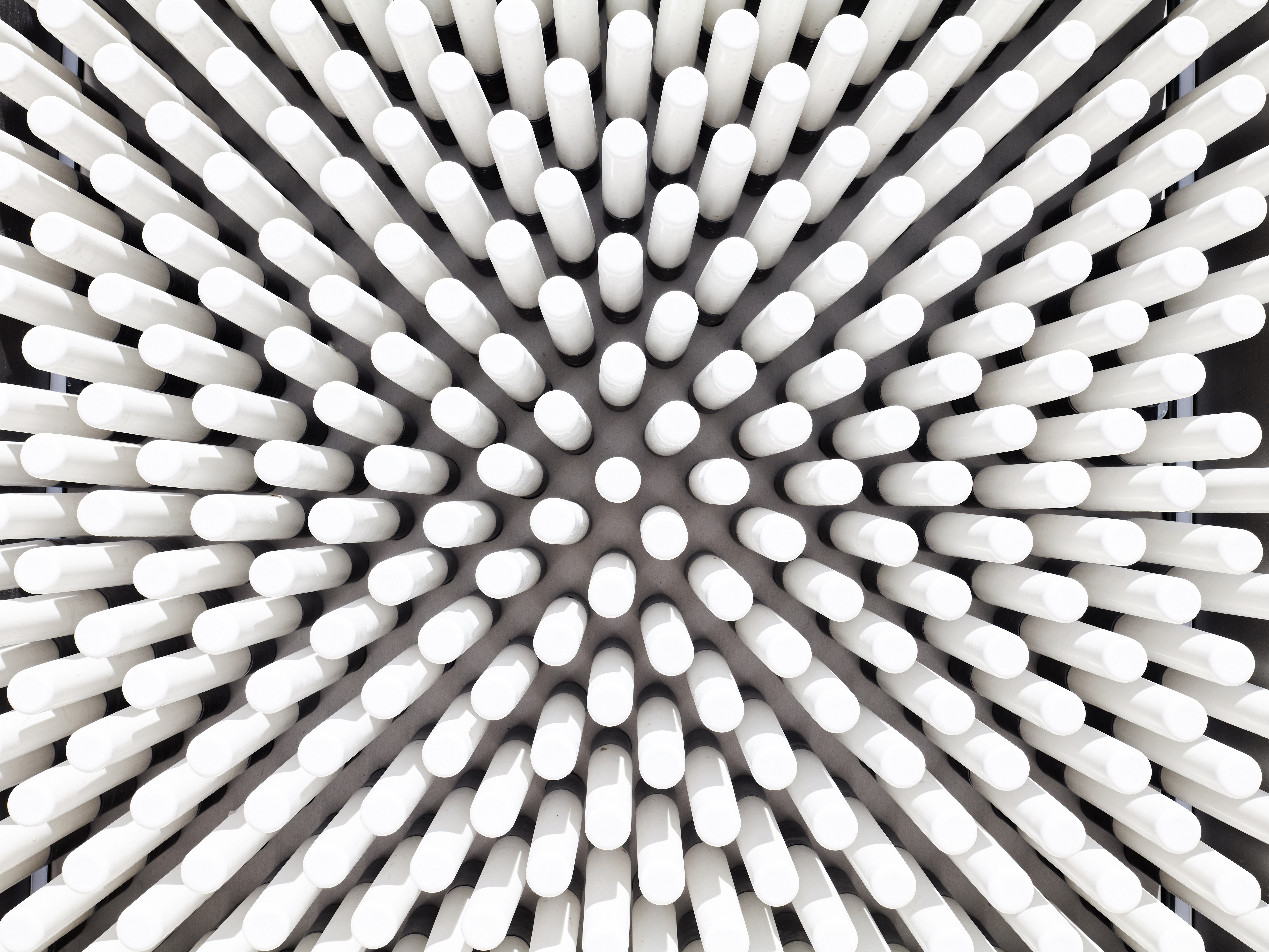 54 Montaigne
A massive antique portico attracts the attention of strollers amid the diversity of façades on Avenue Montaigne. A testimony to a time when the new Industrial belief was considered sacred, it dramatically marks the entrance to an immediately recognisable building, giving it a unique profile on one of the world's most famous streets. Everything calls for it to host uniquely prestigious luxury events in a neighbourhood that was shaped by the fashion designers and stylists who settled there in the 1920s.
In order to reconnect with this early ambition, the site can be seen as it was initially designed, i.e., lengthwise to take advantage of the dimensions of the former glass gallery. The removal of the building, now at the heart of the block, and its car parks allowed to free up this vast space, which covers the full depth of the plot and extends from the basement to the ground floor, thus forming a single space. After having passed the portico, straight away one has a great view of this exceptional site, designed across two levels. On the ground floor, the upper gallery extends to the rear courtyard and naturally lends itself to commercial activities. But its cantilever construction also makes it a vantage point from which one has an overall view of the space below.
This world of fashion is also reflected architecturally in the building's exterior. The treatment of the façade evokes the shapes and materials associated with haute couture. Arranged with the precision of a handmade stitch, the reflective edging of which it is made up forms a weft, creating a discreetly shimmering architectural fabric.
54 Montaigne
Program: Réhabilitation lourde parisienne
Area: 54 avenue Montaigne 75008 Paris
Area: 2100 m²
Cost: confidentiel
Delivery: 2021
Team: Chelsfield, AMO, Bollinger et GROHMANN, ALTO, AE75, Bernardeau