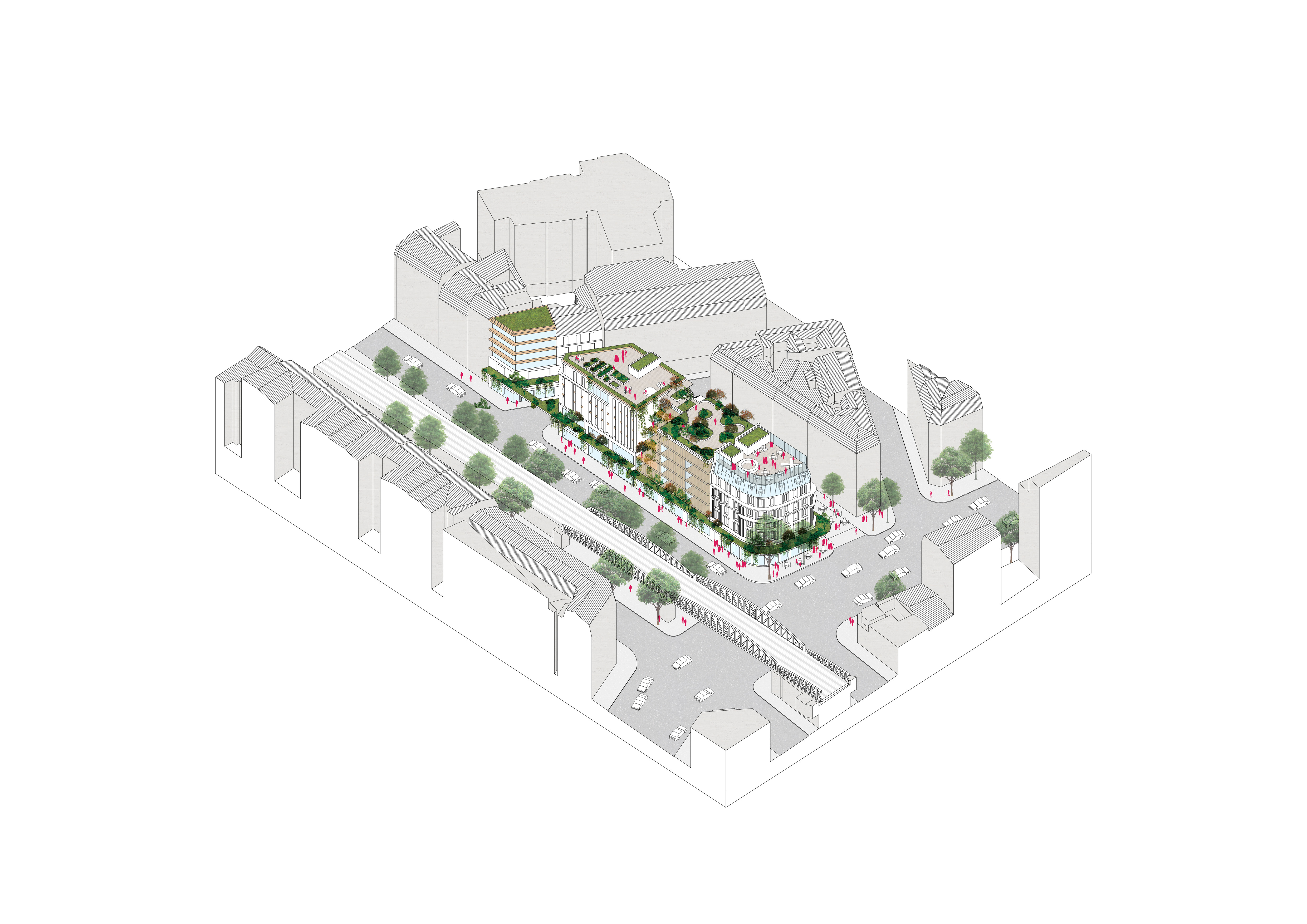 muTATIs
The former Tati Barbès store is being transformed into an incubator for a new art of living.
The block on the corner of the Barbès-Rochechouart junction has long been home to the active, diverse presence of the Tati stores.
The muTATIs project aimed to preserve this dynamic, which feeds off the neighbourhood's cultural mix, by banking on a multifaceted plan able to generate new centres of interest.
Therefore, the architectural project would enhance the strong points of the existing property, in particular the Haussmannian building located at the front of the project at the Barbès junction, and would streamline the buildings on the other parcels spread along Boulevard de Rochechouart.
Contributing to this spirit of openness, ground floor transparency is the motto for the layout of the shops on this level.
Whilst customers will mainly continue to access the premises from the Boulevard de Rochechouart façade, they will be urged to cross the building to reach the pedestrian zone on Rue Bervic. This second façade of the project will then become a place where people can relax and meet, in the shade of lush vegetation, away from the traffic.
Lastly, the TATI store sign at the top of the Haussmannian building, overlooking the Barbès junction, would remain - but transform into muTATIs - and would more than ever be on display as the symbol of a neighbourhood.
[Competition project, June 2021]
muTATIs
Program: Logements (2 490 m²), bureaux (2 600 m²) et commerces (2 790 m²)
Area: Paris (75018)
Area: 8 500 m²
Team: Pichet, Aldrick Beckmann architectes