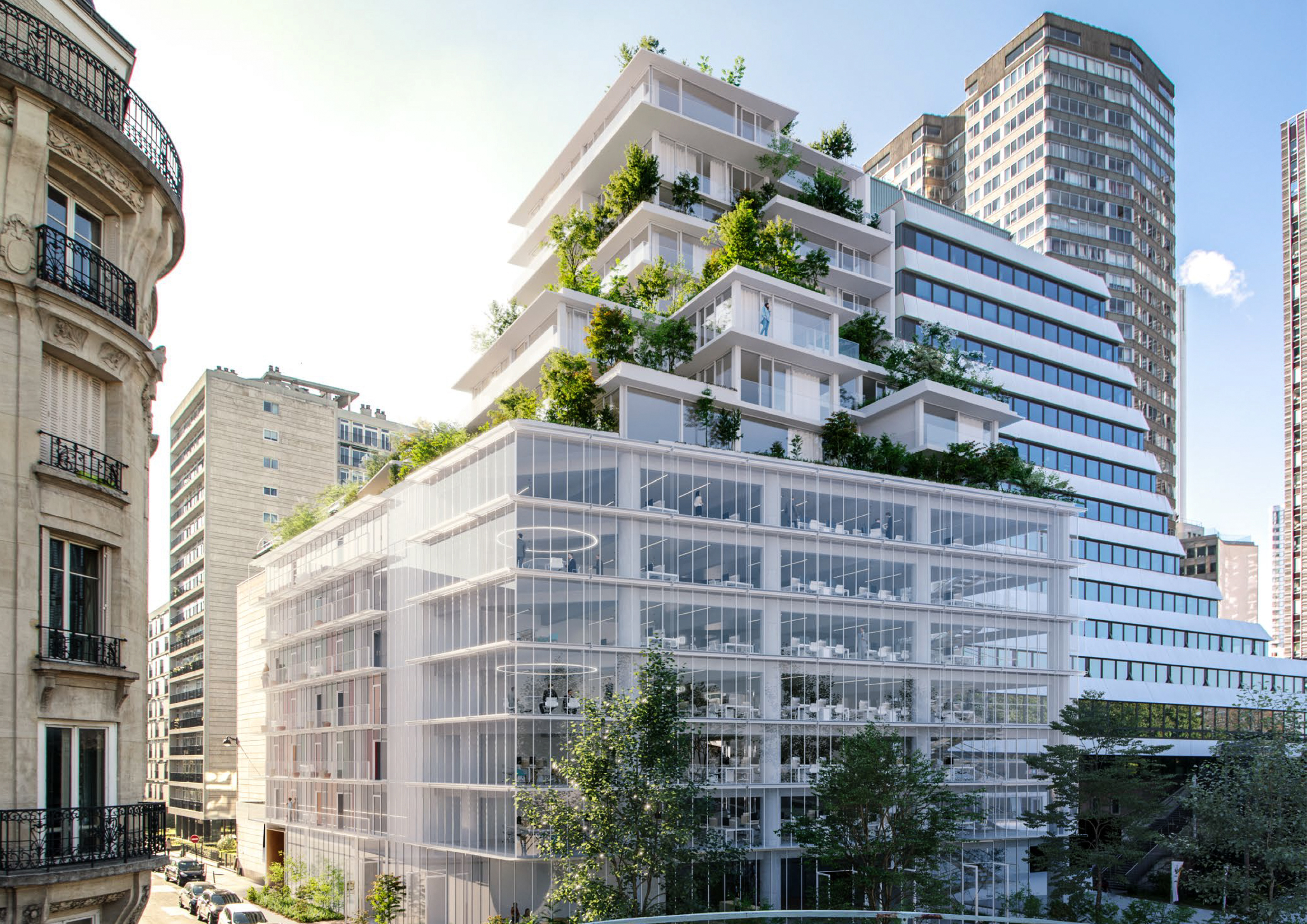 29 Quai de Grenelle
Conversion of a garage into a mixed-use project.
A newcomer to the mosaic of villages in the 15th arrondissement, the mixed nature of Le 29 held out the promise of a warm dynamism, a place to live and work that reflects the diversity of Parisians. On the ground floor, which is largely open to the street, a common space welcomes both residents and locals, while a shop contributes to the vibrancy of a square that has been returned to nature. With a vertical momentum allowing for peaceful cohabitation, Le 29 combines multiple functions over 8,000 m2.
Covering, through the social residence entrusted to Habitat et Humanisme, nearly 2,000 m2 of social housing for single-parent families and care workers, and providing accommodation for patients referred by the Georges-Pompidou Hospital for local health follow-up.
Living, with a wide range of housing options, all with private outdoor space and amazing views of the capital.
Working, by offering modern, reversible office floors with terraces that open onto the city and allocate a generous space to nature. These different zones will be arranged along the ramp, seamlessly blending space and traffic, allowing for meetings while maintaining ease of use and dedicated access for every demographic.
[Competition project, April 2021]
29 Quai de Grenelle
Program: Réhabilitation d'un garage en programme mixte
Area: Paris (75015)
Area: 2 897 m2 de bureaux/commerces et 5 108 m2 de logements
Team: Ogic, Cota, AXA, habitat & humanisme