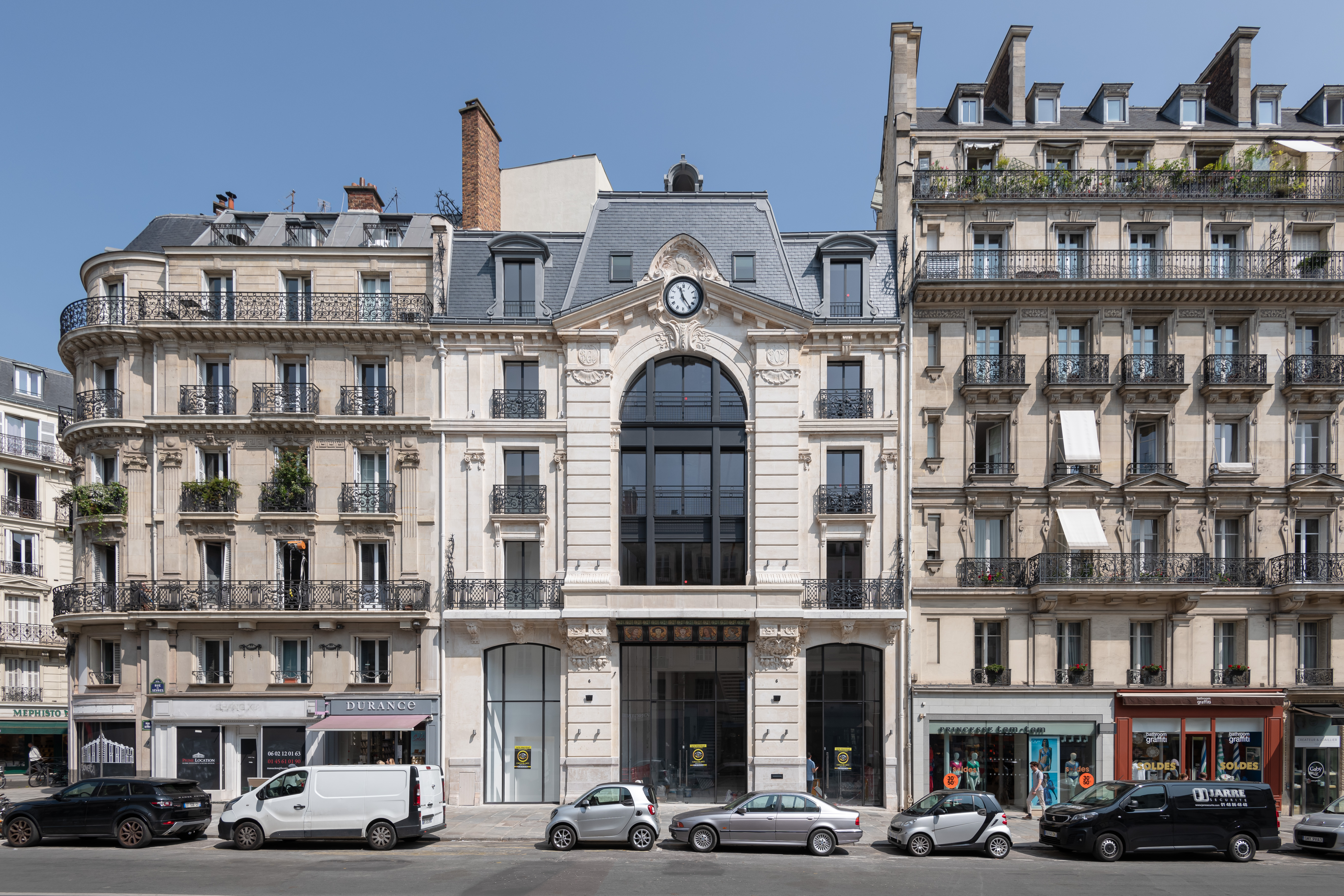 6 Sèvres
A cornerstone in the district's commercial activity, this building has regained its magnetic nature, at the junction between the district's busiest streets.
A large porch and an ornate façade, reassuring in its symmetry, allow visitors to enter the hub of what was once a retail bank.
The classical trompe l'oeil décor creates the surprise of an assumed interior asymmetry. The newly designed extension in the middle of the block will allow us to rediscover the spirit of the historic architect, who aimed to achieve this effect of theatrical depth by means of a set of passageways.
Brightness has been maximised at the heart of the interior spaces thanks to the voids and stair cavities, and in particular, by means of glass floors. Light penetrates the heart of a project where the density of the material blends with transparency.
The project's intention was to recapture the roots and draw on the original philosophy of creating spatial surprise as opposed to the symmetry of the façade in the public realm.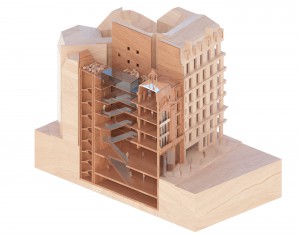 6 Sèvres
Program: Réhabilitation d'un immeuble historique - Commerce
Area: 6 rue de Sèvres Paris 75 006
Area: 1 003 m2
Delivery: 2023
Team: Design BOX, Duarte & Baker, BETEC