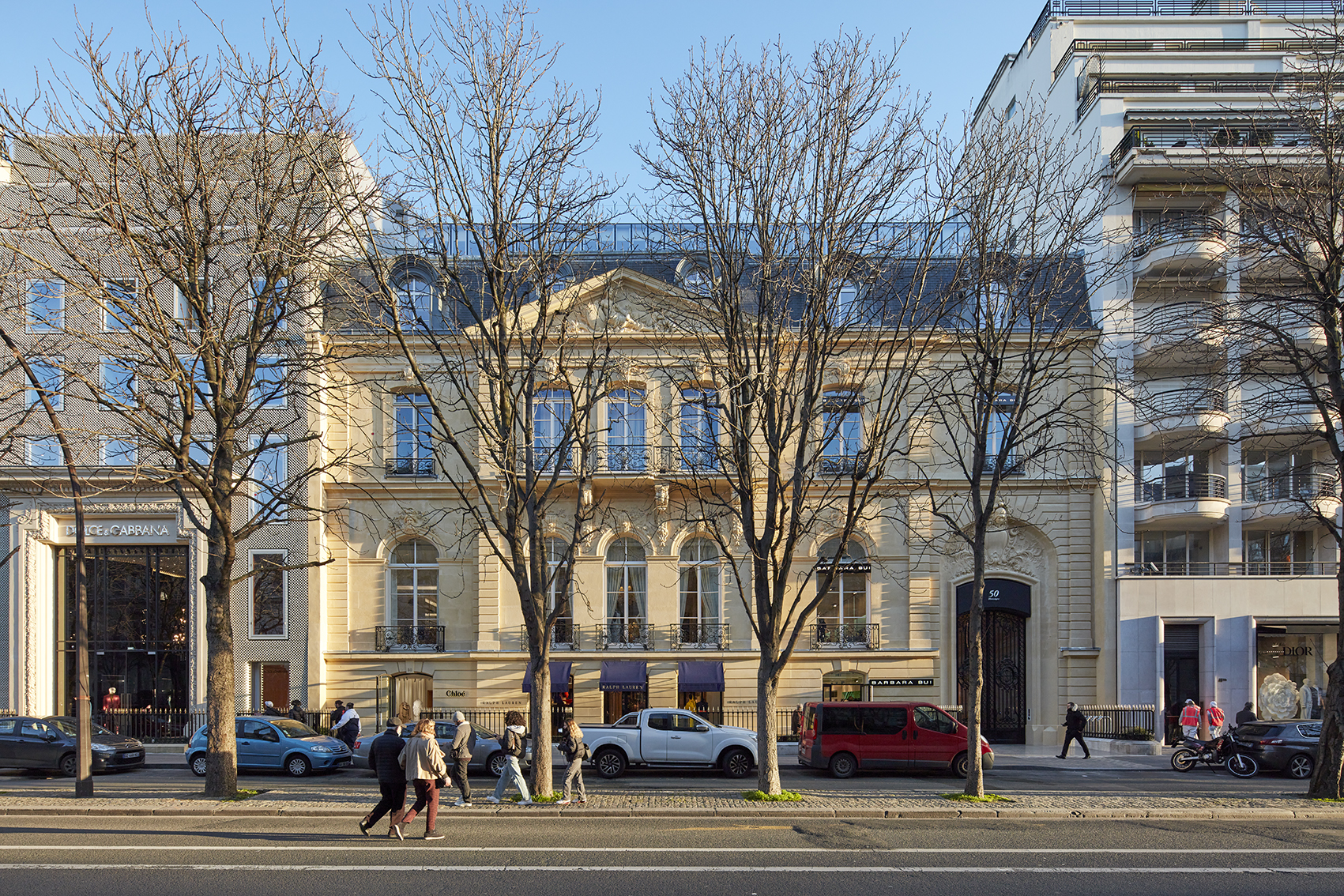 50 Montaigne
On the Avenue Montaigne side, the neoclassical façade of the private mansion built at the end of the 19th century gave no hint of the contemporary building on the courtyard side, for which Fresh set itself a twofold mission : to restore coherence to the existing building and to design a new way of investing the workspace, around the question of user comfort.
The volumetric rewriting of the building thus made it possible to restore coherence between the architectures of different periods, both within the building complex itself and from the point of view of its integration into the neighbourhood and its architectural diversity.
From a design point of view, it was necessary to rethink the volumes, simplify their legibility and flexibility of use, in order to create office spaces centred on people, conducive to innovation and well-being, and allowing the stimulation of collective intelligence, the maintenance of links and the maintenance of a corporate culture, both within the interior and exterior spaces. Making 50 Montaigne a building that encourages emulation and productivity, allowing ideas to be met and confronted in inspiring spaces. The optimisation of natural light and sunlight on all the floors, as well as access from each level to the 1800m² of terraces and loggias, most of which are planted with trees, are also part of this approach. The roof, designed as a fifth façade, has not only been greened but also made accessible to users, offering them a 360° view of the capital. 50 avenue Montaigne is an obvious project, whose programme multiplies the amenities.
50 Montaigne
Program: Transformation of a prestigious and historical group of buildings
Area: 50 avenue Montaigne, Paris 8.
Area: 15 400 M2.
Certifications: HQE et BREEAM.
Delivery: February 2022.
Team: Chelsfield, JLL, Bollinger+Grohmann, ALTO ingénierie, AE75, Justine Miething